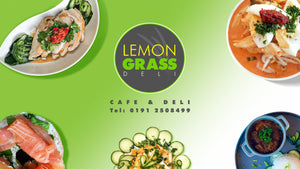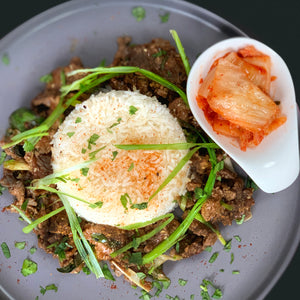 Signature Dish Favourites - Beef Rendang
Indulge in the rich and bold flavours of our signature Beef Rendang dish. Tender chunks of beef are slow-cooked in a mouth-watering blend of spices, coconut milk, potato and lemongrass for a truly authentic rustic taste. Each bite melts in your mouth, revealing layers of complexity and depth. This dish is not for the faint hearted, it packs a punch of heat but balanced out by the sweetness of coconut milk. Perfectly paired with steamed rice, it's a dish that will transport your taste buds straight to Southeast Asia. Don't miss out on this culinary masterpiece, order it now and experience the true essence of South East Asian cuisine.
We are open with seating inside and outside so please come and join us. Opening times 9:00am - 5:00pm (Tues-Wed), 9:00am - 6:00pm (Thurs) Extended hours on Friday & Saturday 9:00am - 7:15pm. All your favourite dishes for lunch and dinner, including a selection of coffees, teas and sandwiches, not forgetting a wide range of delicious cakes - check out our vegan and gluten free varieties online and in store. Week day and weekend collection during shop hours. Order online or calling 0191 250 8499.
---
In This Together
THANKS to the NHS and all key workers, who continue to do a tremendous job....... #STAY SAFE
Lemon Grass Deli - 40 Merton Road, Ponteland, NE20 9PS. Tel: 0191 2508499